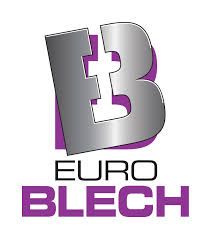 Tradeshow | 
Oct 2022
EuroBLECH 2022 – 100% Electric machine and Easyroll V4 on the program
From 25 Oct to 28 Oct in Hannover Germany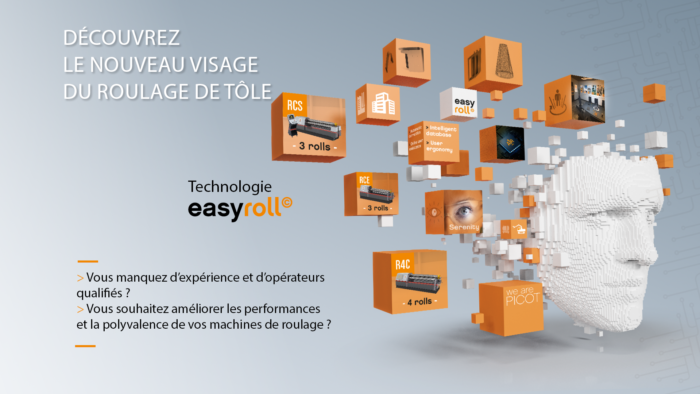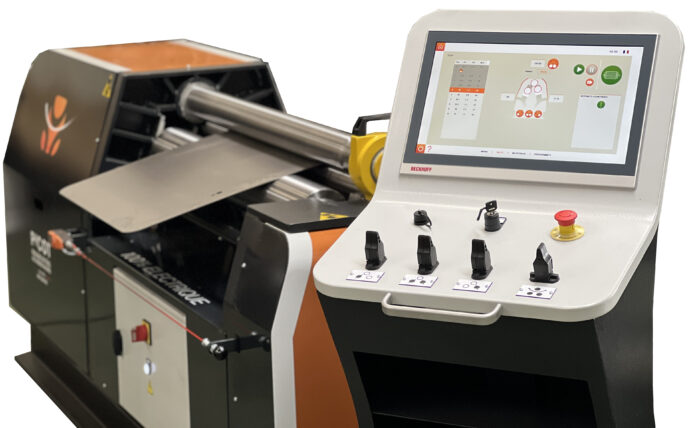 presentation of our new electric range
Come in large numbers to Hall 11 booth A26
We will unveil the latest version of Easyroll© as well as our new 100% electric machine..
This 100% electric rolling machine, specialized in rolling thin sheets, is perfectly optimized in terms of energy consumption, rolling precision and ease of maintenance. It is equipped with a digital control with touch screen and the latest version (V4) of easyroll© rolling assistance for maximum comfort of use.
Our new range is prepared with a capacity of 1 to 5 mm which ensures up to 80% savings in consumption.
Up to 80% savings
Also presenting the latest version of Easyroll V4