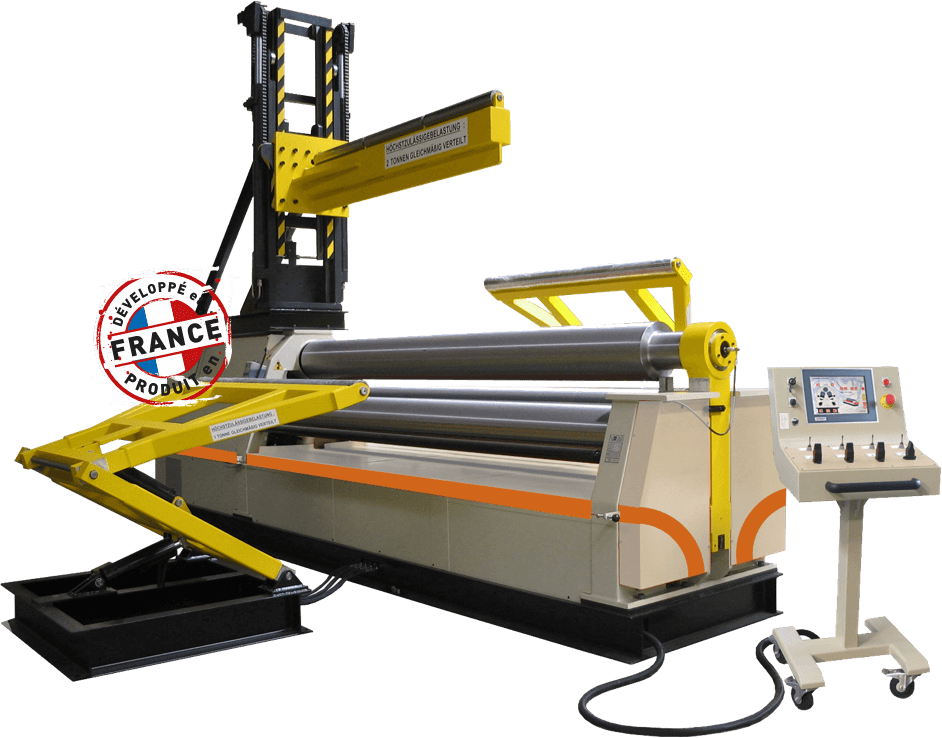 Know-how
More than 150 years of research and innovation to arrive
at the most highly-evolved custom made roll bending and prebending machines…
* Designed and produced in France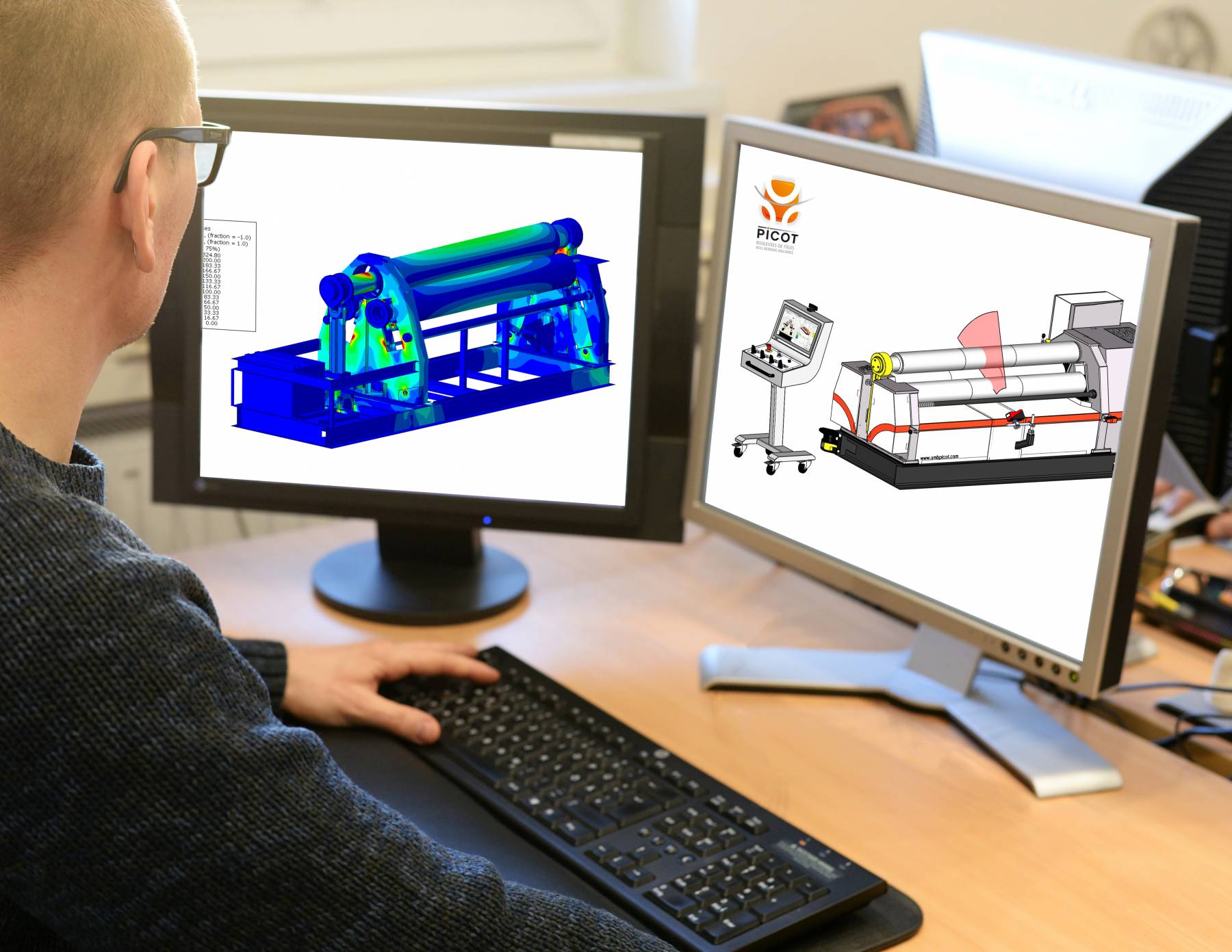 EVERY SINGLE
COMPONENT IN OUR ROLL BENDING MACHINES
IS DESIGNED AND MADE
AT OUR WORKSHOPS IN LENTILLY
FEEDBACK
FROM OUR CUSTOMERS ENABLES
OUR RESEARCH DEPARTMENT TO MAKE
REGULAR UPGRADES TO
OUR COMPONENTS
AND TECHNOLOGIES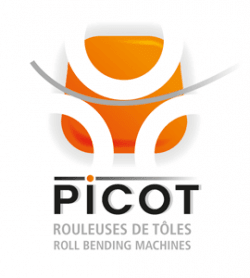 Know-How and Experience with bending machine 
By mixing the know-how of a brand which can claim more than a century of experience in the manufacture of machine tools with recent advances in technology, AMB PICOT provides its customers with roll bending and forming resources specifically suited to their needs.
The development of the company and its products is based on four key concepts, enabling it to meet its customers' most stringent requirements :
Reliability, Quality, Ease of Use and, most of all, profitability of production resources.
Thanks to their versatility, roll bending and prebending machines are used around the world in many sectors such as industry, transport, public works, aerospace, energy and construction. Depending on their equipment, such machines are just as well suited to single-item production as they are to short or long production runs.
See PICOT machine applications.
Development of roll plate bending machines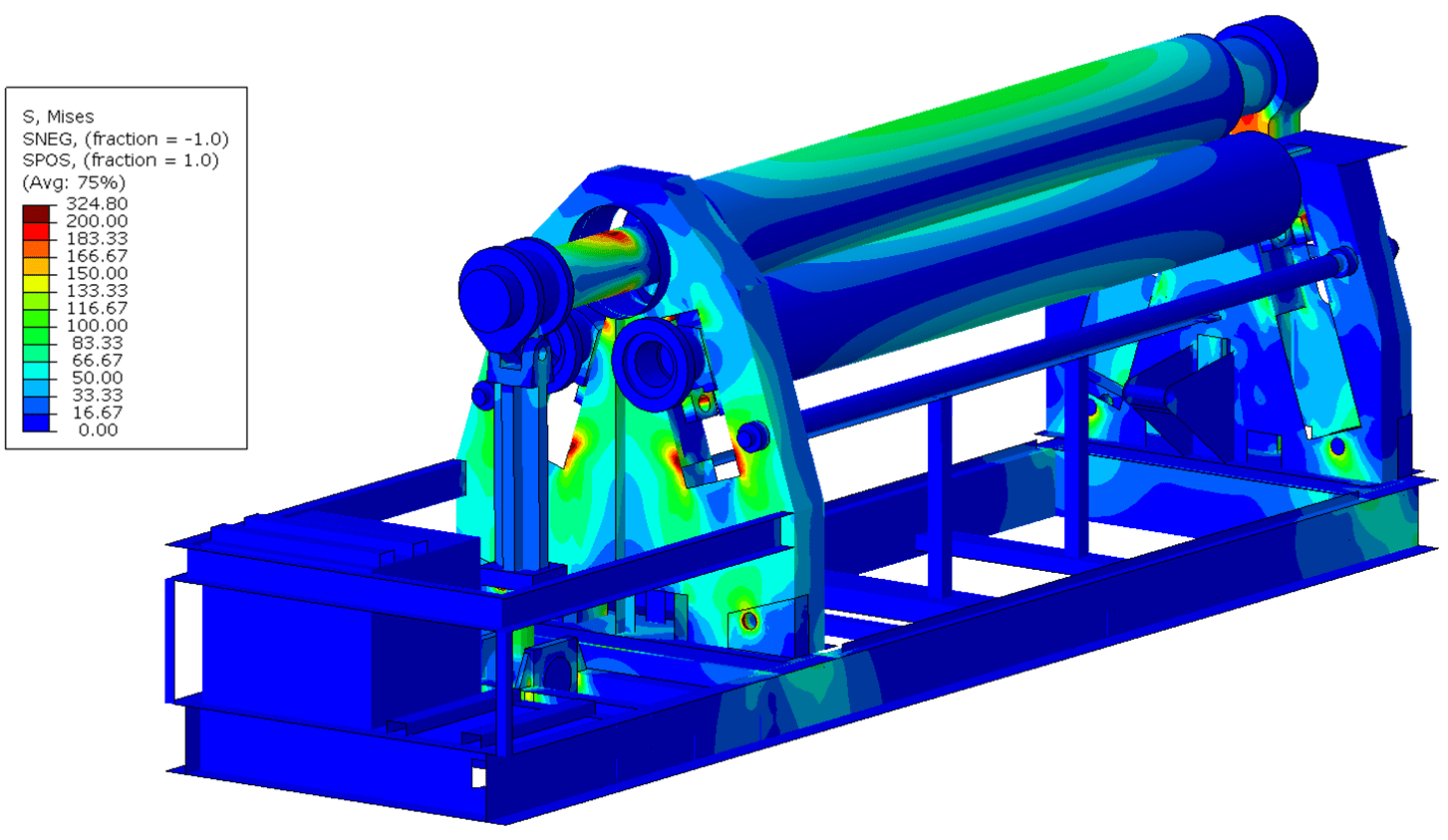 watch the video demonstration 
Picot is developing new products and constantly improving its range with the help of 3D design software and finite element analysis From mechanical structure to Numerical Control, everything is designed by our research department in Lentilly (France).
Picot technology means:

> Each roll is driven by a hydraulically controlled geared motor and controlled by DANFOSS® proportional valves, ensuring variable speed and synchronisation.
> Guideway-mounted rolls with direct cylinder positioning for maximum efficiency.
> Hydraulic or electronic synchronisation of roll alignment (Picot patented). It also allows inclination of the rolls in both directions (cone rolling, truing) at will.
> CN technology developed by Picot.
Machines may also be fitted with the options needed to meet customers' needs: Deep hardened rolls, hydraulic opening head, end stop and roll control for cone rolling, special control consoles (from compact machine-end mounted hydraulic models to mobile Numerical Control consoles).
All Picot roll bending machines comply with European safety standards and bear the CE mark.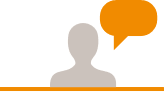 Fill in your e-mail address or telephone number so that one of our experts can contact you
Thank you!
We shall contact you very soon.