Easyroll like a child's play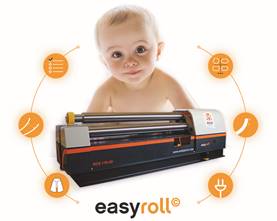 When small bricks become playful...
Because rolling with Easyroll is child's play, we have created the Picot rollers in small bricks.
A nod to our Babyroll when our Patent was launched 5 years ago.
For your children or your desk ! (with the delivery of your Picot rolling machine ….)
Below is the link for its assembly:
Our colleague Easyflat has also received its Trainers: planning is also child's play with Easyflat!
Below is the link for its assembly: