Serenity
The service offering that gives you visibility
Support
Picot bending machine users
Supporting you doesn't end with delivering machines.
With our experience accumulated over many years and the expertise of our technicians, we are keen to share our bending skills with our customers.
6
Reasons to trust
to the experience of engineers
who assist you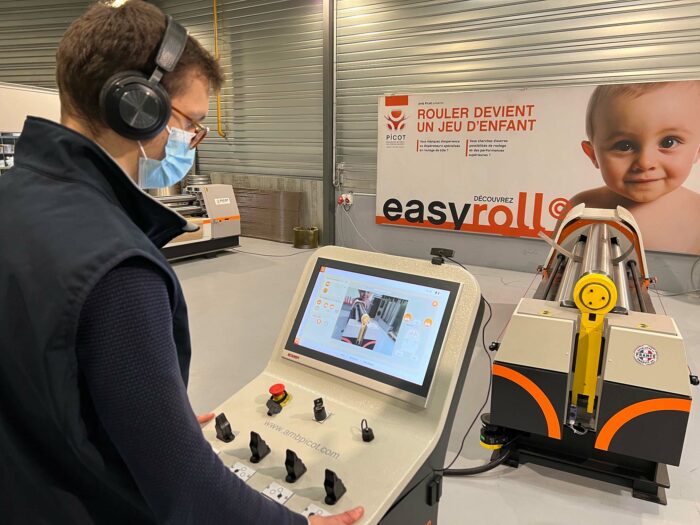 1/

REPAIR, SUPPORT, AND REAL-TIME BENDING ASSISTANCE

Do you occasionally have difficulties with certain parts? We support you with learning to use the machine remotely (video interface included with EasyRoll).
Our experts will be able to guide you by suggesting the best approaches to create your parts and the most appropriate way to use EasyRoll's features.

This service is free for occasional support.

You also benefit from support by the local experts you will find at our agents' and distributors' offices.

2/

FREE EASYROLL SOFTWARE UPDATES

We upgrade our software packages regularly to incorporate new features or improve our bending prediction algorithms, for example.
That is why you will receive free software updates for your plate bending machine for two years via our dedicated internet platform.

3/

FREE TRAINING SESSIONS AT THE FACTORY

We help you get started
and provide training in the use of our plate bending and prebending machines.
This also includes the possibility of validating the machine on plates, provided by you, and developing any standard programs.

4/

5-YEAR MACHINE GUARANTEE

Subject to taking out a service agreement
for annual servicing and maintenance, we guarantee our equipment for five years (conditions and list of applicable countries on request).

5/

WELCOME TO THE PICOT ACADEMY

In addition to using
Datadocké/Qualiopi as a training provider, we are starting our own training centre to satisfy our customers' needs.
The Picot Academy trains your operators in bending techniques, with practical use of two-, three-, and four-roller machines, as well as a theoretical approach to our trade.

LAUNCHING IN 2022.

6/

MACHINE BUY-BACK GUARANTEE

Do you have a time-limited project?
Are you hesitant to invest? Picot undertakes to buy back your plate bending machine (or your lease) according to terms defined in advance.
Throughout the contractual commitment period, your machine receives annual servicing by a technician.
to request an appointment with
an AMB PICOT consulting engineer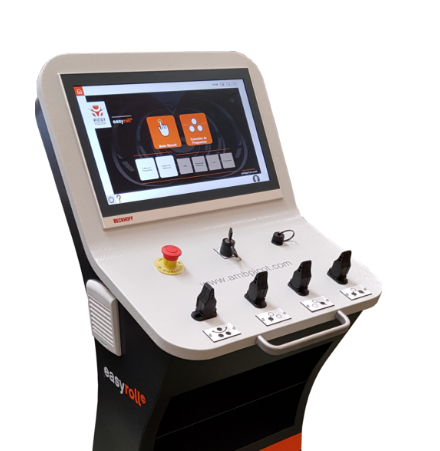 Its development continues!
EasyRoll has had a facelift, to help you even more with even more innovative features and ergonomics we have fine-tuned with help from our customers.