The solution to your problem... and more
> 3 Rolls
Capacity: 2-40 mm
Useable length: 1-6 m
If you have a shortage of qualified operators and you are looking for a machine that offers superior performance, the RCS (symmetric bending and prebending machine) 3 roll plate bending machine is sure to satisfy your needs.
Its ability to roll thin materials without laminating the sheet and its prebending performance with a limited residual flat edge are thanks to its special symmetric architecture. Thanks to its linear guide system (specific angle) and its bearing system with bronze rings, we guarantee high-quality rolling with regard to sheet edge straightness and cylindrical roundness. 
The RCS 3 roller bending machine is especially recommended for:
working on single items with high added value (in combination with the EasyRoll control system)
thin sheets and decorative work (design)
operations with strict requirements concerning geometry (cylindrical roundness, straightness, etc.) and repeatability.
Work on conical parts
3D parts (honeycomb, extruded, perforated)
materials that are difficult to grasp (with the

EasyRoll control system and its predictive material database): aluminium, stainless steel, Hardox, etc.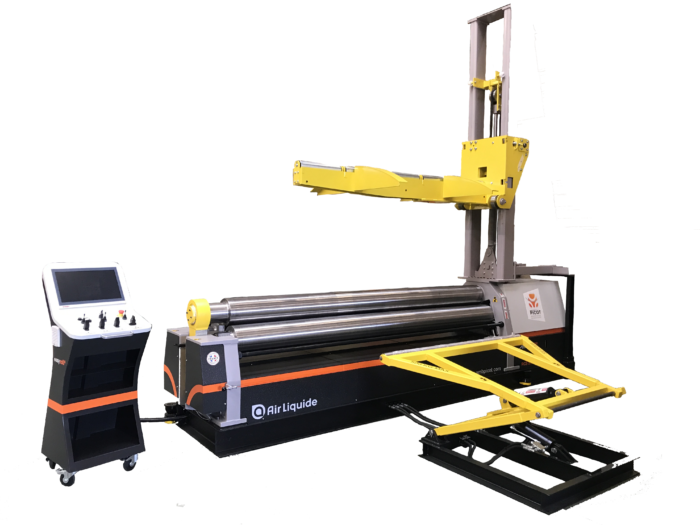 We meet your needs…
The RCS bending machine has almost unlimited scope. Its wide capacity range, from 3 to 40 mm thickness and up to 6 m length, makes it versatile enough to use in almost every business sector.