The solution to your problem... and more
> 3 Rolls
Capacity: 2-40 mm
Useable length: 1-6 m
You lack qualified operators and you are looking for a machine with superior performance, the RCS (Symmetric Crushing Rolling Machine) will undoubtedly meet your expectations.
Its ability to roll thin thicknesses without rolling the sheet, its crunching performance with a limited flat edge are due to its specific symmetrical architecture. Thanks to its linear guide (specific angle) and its bearing system with bronze rings, we ensure a high rolling quality with regard to sheet edge straightness and cylindricity.
We recommend the RCS in particular for:
unit work with high added value (accompanied by the Easyroll order)
thin sheet metal and appearance work (design)
operations with a requirement on geometry (cylindricity, straightness, etc.) and repeatability.
The work of cone pieces
3D parts (honeycomb, extruded, perforated)
materials that are difficult to understand (with the Easyroll command and its predictive material base): aluminium, stainless steel, Hardox, …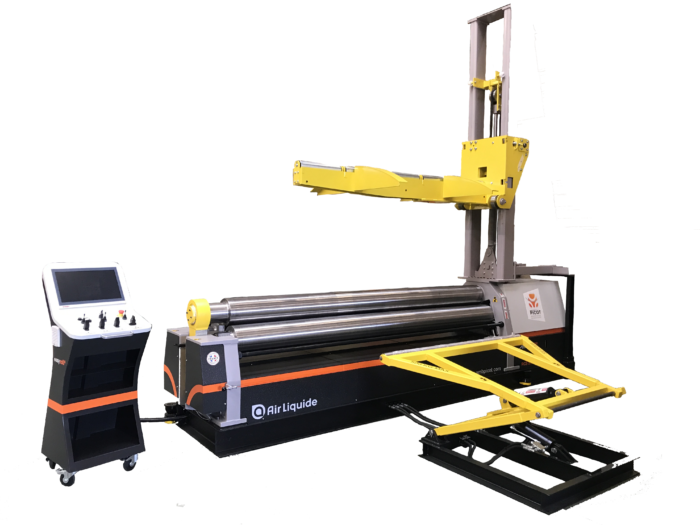 We meet your needs…
It is difficult to restrict the scope of application of the RCS Rolling Machine. Its wide capacity range from 3 to 40mm and up to 6m in length gives it versatility for almost all business sectors.