Applications

We will unveil our experience, discover some
achievements of our customers in pictures and videos
---
Select one of the following filters to view the rolling machines applications that interest you.
Find all of our application videos on our YouTube channel 

Application field
aerospace
architecture
education
energy
industry
public works
transport
Machine in question
3 roll bending machine RCE type
3 ROLL PLATE BENDING MACHINE RCS type
4 ROLL PLATE ROLLER, 4 ROLLER BENDING MACHINE R4C type
3 ROLL PLATE RAE type BENDING MACHINE
Sheet metal profile bending machine
Special machines
Required quality
ease of use
high thickness
long length
No lamination
prebending
precision
productivity
reliability
repeatability
Specific application
versatility
There are application(s) to read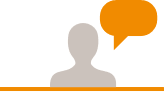 Fill in your e-mail address or telephone number so that one of our experts can contact you
Thank you!
We shall contact you very soon.