Anatomy machine
Requirement and rigour of the made in France
Whatever the type of roller: 2, 3 or 4 rollers, we choose technical solutions and components that ensure the reliability and performance of our machines.
Below are the main features.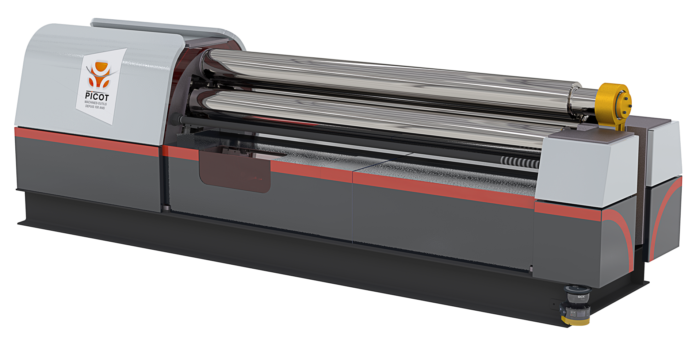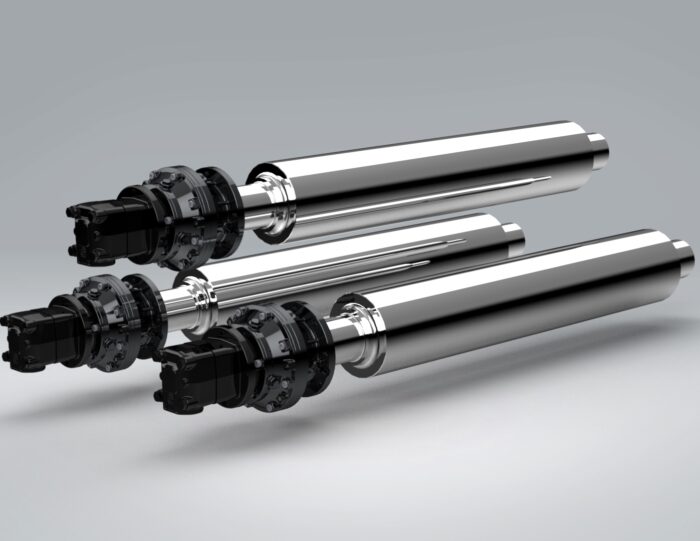 One motor (gearmotor) per roller as standard. Our machines have been equipped with Danfoss motors for over 35 years. The rotation of the rollers is factory-synchronised by a hydraulic system that prevents any variation over time.
Benefits: maximum torque, optimised efficiency, synchronised speed, reliability.
Note: Our competitors only have one or two powered rollers as standard.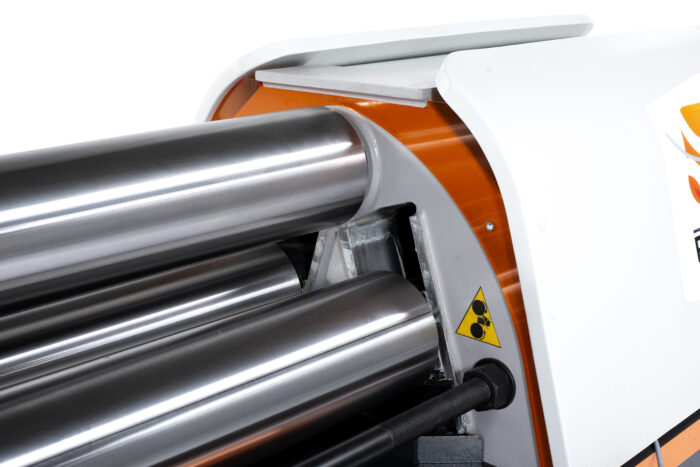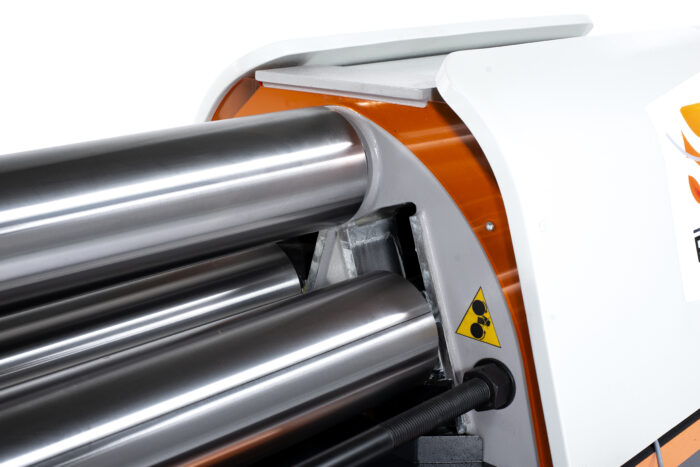 An incredibly useful technology, with no friction and excellent performance in all operating modes: cylindrical and conical rolling. It's also a strategic choice for optimised prebending (on three- and four-roller machines)
Benefits: maximum efficiency of the hydraulic power, no wear.
Note: The planetary guide system used by our competitors is a low-cost solution
-> up to 30% loss of power and additional wear.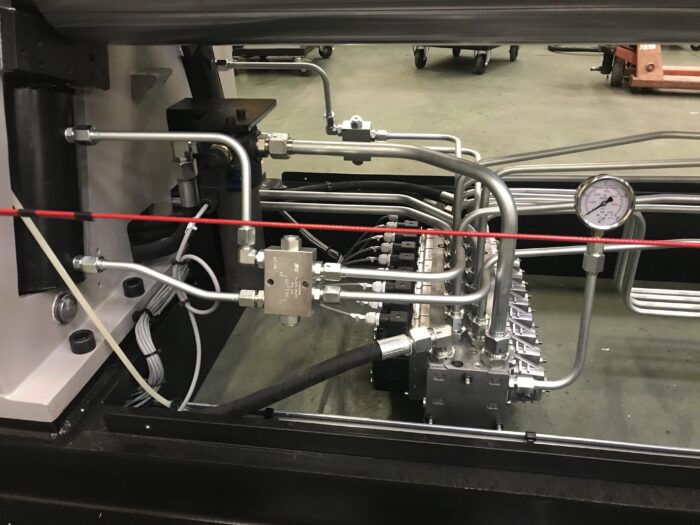 3/

PROPORTIONAL DISTRIBUTION
All our rollers are equipped with roller position and rotation control with proportional adjustment.
From the standard manually-controlled machine to the machine with a console and Danfoss proportional distribution, the rolling quality is controlled by progressive and very precise movements. 
The distributors mounted on our machines are exclusive Picot products developed with Danfoss.
Benefits: progressive movements, quality of sensitive  areas, ergonomic for the operator.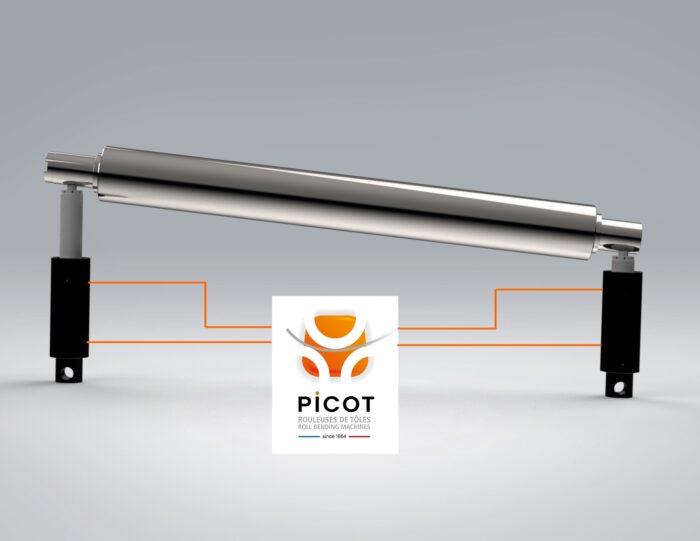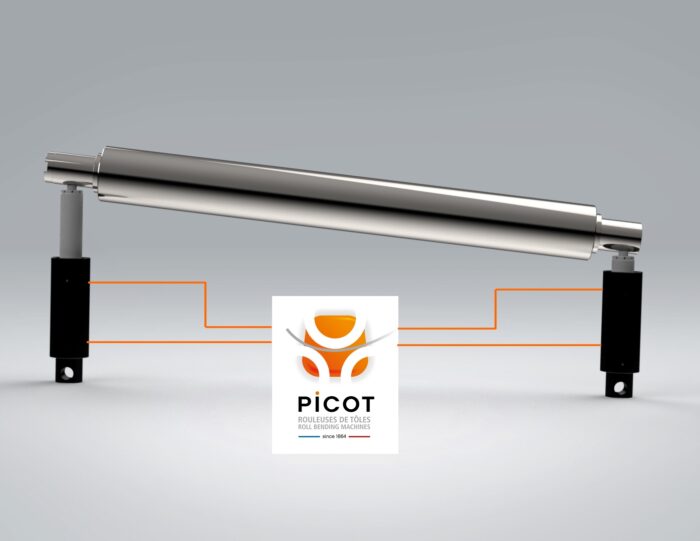 4/

ALIGNMENT SYNCHRONISATION
Since our first patent in the 1970s, we have always chosen:
> either hydraulic control (hydraulic valves on standard machines)
> or digital control of each cylinder to ensure perfect alignment throughout the life of the machine. Cone rolling is controlled by these same systems.
Position measurement and control are provided by absolute linear rules: no  need for calibration on start-up, and the part is saved even after an emergency stop or a power cut.
The coupled control lever simplifies movements and controls the synchronisation of the prebending rollers using just one hand. 
Benefits: efficient manufacturing process, precision movements, ergonomic for the operator.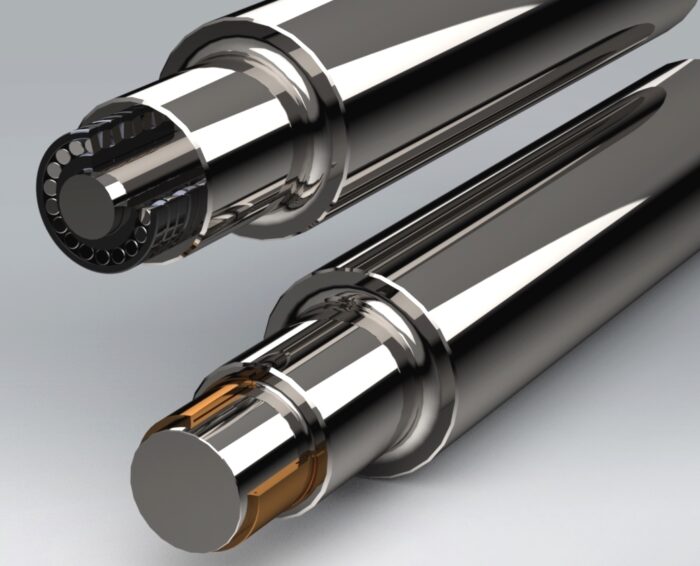 All of our machines are equipped with bronze bearings that accept high loads during rolling operations.
This technology is unrivalled in terms of both its capabilities and its longevity! Greasing is centralised and requires no maintenance.
Note: ur competitors use roller bearings (more economical, but unable to withstand heavy loading).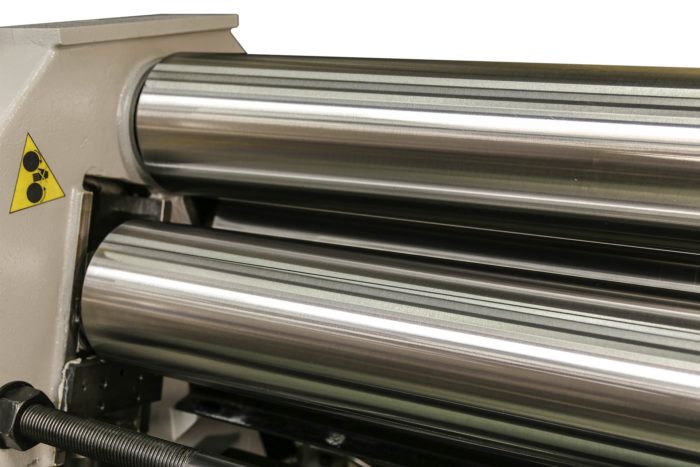 The rollers are made of high-quality steel with selected, traceable properties.
> Custom curves.
> Polished finish Guaranteed not to leave marks on even the most sensitive materials.
> Induction hardening: hardness
50-60 HRC.
Benefits: custom production.
7/

ARCHITECTURE & DIAMETER
For better bending behaviour and to prevent any deformation of parts, our three rollers have the same diameter.
Note: Our competitors' lateral rollers have much smaller diameters – reduced capacity
The chassis design is optimised for easy cone rolling. 
Three symmetric rollers provide the most appropriate configuration for cone rolling.
---
Configuring your environment
Eptibusa dolliquis dundel eserfere nempor alisci te aut vitio comnimi nctam, sendebit alis alitatet porume sum nis quam venimpo.
Rolling assistance >